HOLMBY NEWS



July 21, 2017
From the Holmby Westwood Property Owners Association, serving the Holmby Westwood community since 1960.
1.  HWPOA Security Survey
2.  LAPD Crime Report
3.  Movie Premiere – Street Closures
4.  Military Academy Nominations
5.  Congressional App Challenge
6.  LAPD National Night Out
7.  HWPOA – No News Next Week
8.  HWPOA Contact Information
1.  HWPOA SECURITY SURVEY
Dear Residents,
In our continuing effort to prevent crime in our community, the security committee of the HWPOA has prepared a survey to monitor overall performance of the security companies in our area.  We had a very good response to our last survey, more than 5 years ago, and a new survey would be very beneficial at this time.
Please take a few minutes to answer the following brief questions.  Note that your identities will be strictly confidential, unless you specifically request that a member of the security committee contact you.  To go to the survey, please click here:
HWPOA SECURITY SURVEY – CLICK HERE
2.  LAPD CRIME REPORT

BURGLARY FROM VEHICLE
Incident #: 170812727
700 BLOCK DEVON AV  |  7/12/2017 @ 11:00 PM
THEFT FROM VEHICLE – GRAND ($950.01 & over)
Incident #: 170813004
500 BLOCK DALEHURST AV  |  7/17/2017 @ 2:00 PM
ARMED ROBBERY IN BRENTWOOD
This past Monday, July 17, at approximately 5:30 pm, a homeowner in Brentwood Park, between San Vicente and Sunset, was walking to her front door. A man with a gun appeared from behind her and demanded her valuables. She gave up her valuables and the man fled. Police and local security arrived but were unable to apprehend the suspect.
It is clear by recent brazen auto and home burglaries there has been a paradigm shift and we need to escalate our caution and preventive measures.
Please be aware of your surroundings and circumstances at all times and use caution when returning home.
Never open the door to a stranger.
Make note of parked vehicles that may look out of place. While you may not need to call police at the appearance of every stranger, noting a license number, color and make of vehicle, and description of the occupant can lead to the apprehension of someone who may have committed a crime nearby.
Do not attempt to confront someone actively committing a crime. Call 9-1-1, from a landline if possible.
3.  MOVIE PREMIERE – STREET CLOSURES

Sony Pictures will be holding the Premiere of "The Emoji Movie", at 2:00 PM on Sunday, July 23rd, 2017 at the Regency Village Theaters, located at 961 Broxton Avenue in Westwood.  There will be various sidewalk and street closures around the area of Broxton Avenue between Weyburn Avenue and Le Conte Avenue.
If you have any questions or concerns regarding this event, feel free to contact Eric Tremble at 323-229-1626.
4.  MILITARY ACADEMY NOMINATIONS

Attention High School Students:
The 2018 application cycle is now open!
The honor of attending a United States Military Academy comes with the obligation to serve in the Military for at least nine years, including four years at the Academy and five years with the Service.
Members of Congress may nominate candidates for appointment to four of the five U.S. Military Academies: U.S. Military Academy (USMA), West Point, NY; the U.S. Naval Academy (USNA), Annapolis, MD; the U.S. Air Force Academy (USAFA), Colorado Springs, CO; and the U.S. Merchant Marine Academy (USMMA), Kings Point, NY. The fifth service academy, the U.S. Coast Guard Academy (USCGA), New London, CT, does not require a congressional nomination for appointment.
For more information or to request a Military Academy Nomination from the office of Congressman Ted Lieu, please click here:
5.  CONGRESSIONAL "APP" CHALLENGE

The Congressional App Challenge (CAC) is a public effort to encourage kids to learn how to code, through annual district-wide competitions hosted by Members of Congress for their district.
Students in participating districts code original applications for the chance to be selected for recognition by their Member of Congress, win prizes, and have their work put on display in the Capitol Building in Washington, DC. The district-wide competitions, now in their third year, take place from July through early November.
Submissions for the 2017 Congressional App Challenge open on July 26, 2017!
For more information, please click here:
6.  LAPD NATIONAL NIGHT OUT

LAPD National Night Out
Tuesday, August 1st
5:00 to 9:00 PM
at Stoner Park Recreation Center (1833 Stoner Ave., 90025)
National Night Out is a community police-awareness-raising event in the United States, which is annually held on the first Tuesday in August.  National Night Out was created to increase awareness about police programs in communities.
For more information, click here:
National Night Out 2017
For further information, call West Los Angeles Community Police Station, Community Relations Office:  310-444-0730
7.  HWPOA – NO NEWS NEXT WEEK

There will be no "Holmby News" report next week while our office manager is on vacation.  The "Holmby News" will resume in August.  Enjoy your summer!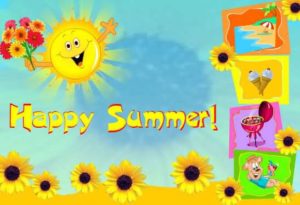 8.  HWPOA CONTACT INFORMATION
HOLMBY WESTWOOD PROPERTY OWNERS ASSOCIATION, INC.
P.O. Box 49180
Los Angeles, CA 90049
310-470-1785
Email: hwpoa@aol.com
Web site: www.holmbywestwoodpoa.org
Pay Membership Dues: https://squareup.com/store/hwpoa

You Are Invited . . .
To attend our monthly Board Meetings*
To let us know your concerns about our community and your ideas about how we might work to improve it
To become involved in our Association.
*Board Meetings are usually held the second Tuesday of each month at 8:00 pm at Belmont Village (10475 Wilshire Blvd.).  Please confirm prior to attending.