HOLMBY NEWS



January 5, 2018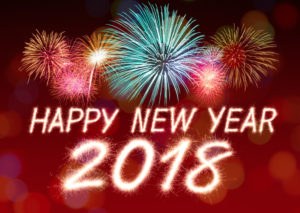 From the Holmby Westwood Property Owners Association, serving the Holmby Westwood community since 1960.
1.  HWPOA Board Meeting
2.  LAPD Crime Report
3.  Weekend Street Closures – Golden Globes
4.  Westwood Library – January Happenings
5.  Greater LA Homeless Count – Volunteers Needed
6.  IgniteLA – Leadership Program for Young Women
7.  Movie Premiere – Street Closures
8.  HWPOA Communication and Ad Policy
9.  Resident Ads
10.  HWPOA Contact Information
1.  HWPOA BOARD MEETING
On Tuesday, January 9 at 8:00 PM, the HWPOA Board of Directors will hold its monthly meeting at Belmont Village, 10475 Wilshire Blvd.  Please click here to see the agenda.
Members of the community are welcome to attend, though space is limited. Please let us know if you plan to attend.  Email Dana at hwpoa@aol.com.
2.  LAPD CRIME REPORT

BURGLARY FROM VEHICLE
Incident #: 170820255
MALCOLM AV & WILSHIRE  |  12/26/2017 @ 10:15 AM
BURGLARY (entry of structure w/intent to commit theft or a felony)
Incident #: 170820408
10400 BLOCK LINDBROOK DR  |  12/30/2017 @ 4:25 AM
BURGLARY FROM VEHICLE
Incident #: 180804021
10600 BLOCK LE CONTE AV  |  12/29/2017 @ 2:00 PM
BURGLARY FROM VEHICLE
Incident #: 180804039
BEVERLY GLEN DR & WILSHIRE BL  |  12/28/2017 @ 6:00 PM
THEFT FROM VEHICLE – PETTY ($950 & under)
Incident #: 180804064
10500 BLOCK WYTON DR  |  1/1/2018 @ 12:05 AM
You may access crime mapping at www.crimemapping.com to review recent crimes in your area. Sign up to receive alerts when crime is reported in your neighborhood.
E-Policing: http://www.lapdonline.org/e_policing
EMERGENCY: 911
NON-EMERGENCY: 1-877-275-5273
All other City Services: 311
Christopher Ragsdale, Senior Lead Officer
West Los Angeles Community Police Station
Office: 310-444-0741
Email: 26690@lapd.lacity.org
Website: www.lapdonline.org
3.  WEEKEND STREET CLOSURES – GOLDEN GLOBES

On Sunday, January 7, 2018, the 75th Annual Golden Globes Awards will take place at the Beverly Hilton Hotel.
In order to facilitate appropriate security for this event and to minimize the impact of traffic on adjacent residential streets, street closures and parking restrictions will be implemented.
Street closures include portions of Wilshire Blvd., Santa Monica Blvd., and other streets near the Beverly Hilton.
For more information, please click below:
4.  WESTWOOD LIBRARY – JANUARY HAPPENINGS

The Westwood Branch Library has a busy month of events and activities for adults, teens and children.  Some of the programs include:
Black & White Classic Movie Night
Stop Motion Animation
Vision Board Workshop
Tiny Terrariums
Building Bricks Club – Lego Fun
For a complete list of upcoming events, please click here:
https://www.lapl.org/branches/westwood
5.  GREATER L.A. HOMELESS COUNT – VOLUNTEERS NEEDED
All across Los Angeles every January, we embark on a three-day mission to count our homeless neighbors.  The Greater Los Angeles Homeless Count enables us to gather important data that is key for us to bring about an end to homelessness in Los Angeles.
The West L.A. Homeless Count will take place on Wednesday, January 24.  If you would like to volunteer, please click here:
2018 Greater L.A. Homeless Count
6.  IGNITE LA – LEADERSHIP PROGRAM FOR YOUNG WOMEN

The Department of Neighborhood Empowerment is excited to announce IgniteLA, a program for young women that builds civic knowledge and leadership skills to bolster civic engagement.
IgniteLA is a non-partisan program whose mission is to empower every young woman interested in public service with the political and practical skills she needs to be a successful civic leader.
Angelenas who complete the IgniteLA program will be ready to EmpowerLA by joining their Neighborhood Council Boards and Committees.
Young women between the ages of 14-24 who are interested in government and public service are encouraged to participate.  The application deadline is January 15.
For more information about this program, please click here:
IgniteLA Program for Young Women
7.  MOVIE PREMIERE – STREET CLOSURES
Warner Bros. will be holding the Premiere of "Paddington 2", at 1:00 p.m. on Saturday, January 6th, 2018 at the Regency Village Theater, located at 961 Broxton in Westwood Village.
There will be various sidewalk and street closures around the area of Broxton Avenue between Weyburn Avenue and Le Conte Avenue.
If you have any questions or concerns regarding any of this event, feel free to contact Talia Shnaider at 310-742-1064 or 818-926-8319.
8.  HWPOA COMMUNICATION AND AD POLICY
Please direct all comments, questions or issues regarding the Holmby News to hwpoa@aol.com.
Ads for plumbers, housekeepers, garage sales, etc. will be posted in the weekly News. Emergency situations such as coyote sightings, lost and found pets, traffic alerts and similar situations will continue to be published during the week as received.
When placing an ad, please send to hwpoa@aol.com for the Holmby News moderator to review.  Responses to ads should be directed to the ad placer, not to HWPOA.
9.  RESIDENT ADS
MACBOOK COMPUTER TRAINING
Need kind & patient student to teach older lady to use MacBook & basic internet/emailing. Close to campus. Good pay.
mark@markestinc.com
310-963-0749
10.  HWPOA CONTACT INFORMATION
HOLMBY WESTWOOD PROPERTY OWNERS ASSOCIATION, INC.
P.O. Box 49180
Los Angeles, CA 90049
310-470-1785
Email: hwpoa@aol.com
Web site: www.holmbywestwoodpoa.org
Pay Membership Dues: https://squareup.com/store/hwpoa

You Are Invited . . .
To attend our monthly Board Meetings*

To let us know your concerns about our community and your ideas about how we might work to improve it
To become involved in our Association.
*Board Meetings are usually held the second Tuesday of each month at 8:00 pm at Belmont Village (10475 Wilshire Blvd.).  Please confirm prior to attending.