HOLMBY NEWS



December 22, 2017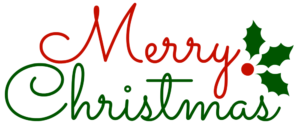 From the Holmby Westwood Property Owners Association, serving the Holmby Westwood community since 1960.
1.  Crime Report & Holiday Safety
2.  Holiday Garbage Collection
3.  Christmas Tree Recycling
4.  Skirball Fire Update
5.  Happy Holidays from HWPOA
6.  HWPOA Contact Information
1.  CRIME REPORT & HOLIDAY SAFETY

BURGLARY FROM VEHICLE
Incident #: 170820028
10800 BLOCK LINDBROOK DR  |  12/18/2017 @ 5:00 PM
HOLIDAY SAFETY
With the holidays fast approaching, and on any other given day, the LASD would like to remind the various communities we serve to remain vigilant and help us protect your homes and that of your neighbors, by following these burglary prevention tips:
Homeowners should make an attempt to give the impression someone is home at all times, which would include leaving a car in driveway, leaving lights on in and around the home at night.
Noise inside the house (leave TV or radio on) to give the impression someone is home.
Commercial security services that have become popular, inexpensive and easy to use, including but not limited to video recording devices.
Use pets such a dog for property protection and deterrence.
Most importantly, making contact with neighbors and looking out for one another's homes.
We don't want our residents to be paranoid; however, they should appropriately suspicious of unusual vehicles or persons slowly traversing through their neighborhood.
We encourage residents to ALWAYS and IMMEDIATELY contact law enforcement when they believe they are seeing something suspicious in the neighborhood.
Law enforcement recognizes the value of social media, but information should not just be posted on social media without also sharing with such information with local law enforcement agencies.
Have a safe and happy Holidays!
2.  HOLIDAY GARBAGE COLLECTION

Due to the Christmas and New Year's holidays, our offices will be closed and there will be no collection service on Monday, December 25 and Monday, January 1.
Throughout both weeks, our collection schedule will be postponed by one day. If your normal collection day is Monday, your bins will be serviced Tuesday. Tuesday collections will happen Wednesday, Friday collections will happen Saturday. On Monday, January 8, we will go back to the regular schedule
3.  CHRISTMAS TREE RECYCLING

LA Sanitation has curbside collection for Christmas trees to make it convenient to properly and safely recycle your tree. There are several options.
If your Christmas tree is too big to cut and place inside the green waste bin, simply place the tree next to your green waste bin on collection day.
How to Recycle your Christmas tree and put in the green bin:
 REMOVE all ornaments, decorations, tinsels and stand from the tree.
 CUT the tree into pieces, if needed, to fit into green bin.
 PLACE the tree pieces inside the green bin and put out for regular pick-up on collection day.
*Flock or artificial trees can't be recycled, place them in the black container.
Collected Christmas trees will be recycled into compost and mulch that is available to residents for free.
Tree safety tips
Buy a freshly cut tree.
Keep the tree no less than three feet from heat sources.
Water the tree on a daily basis.
Remove the tree from your home after Christmas or once it becomes dry.
In addition, holiday wrapping paper, cartons, cardboard, Styrofoam® and other expanded polystyrene products, plastics and gift boxes are also recyclable and should be placed in the blue bin. However, it is illegal to place household hazardous waste, such as electronics (i.e. televisions and computers) and batteries into the collection bins. Please take those items to one of seven S.A.F.E. Centers for safe disposal and recycling.
4.  SKIRBALL FIRE UPDATE

The following is from Capt. Valadez at Fire Station #71 (at Sunset/Beverly Glen):
E-71 was one of the first Engine companies on the Skirball fire. We were on Casiano Road for 32 hours. Out of about a dozen houses or more we only lost 2, one because the trees were right to the back of the house. E-71 along with 2 other Engines saved many houses. When we arrived both sides of the street had fire and the canyons below on both sides were going into the brush, trees, cars and houses.
For more information, please take a look at the following article. Scroll through the photos at the top and bottom of the article to see many of our FS 71 crew members.
https://www.thecorsaironline.com/corsair/2017/12/7/photos-from-wednesday-dec-6-2017
Happy holidays to our brave and dedicated firefighters!
5.  HAPPY HOLIDAYS FROM HWPOA
The Holmby Westwood Board of Directors would like to wish everyone a happy holiday season!  Thank you for your support of HWPOA!
Due to the holidays, our next newsletter will be sent out during the first week of January.  We wish you all the best in 2018!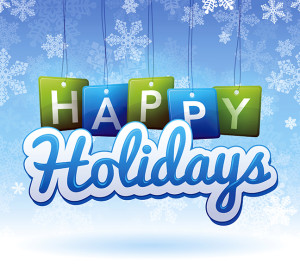 6.  HWPOA CONTACT INFORMATION
HOLMBY WESTWOOD PROPERTY OWNERS ASSOCIATION, INC.
P.O. Box 49180
Los Angeles, CA 90049
310-470-1785
Email: hwpoa@aol.com
Web site: www.holmbywestwoodpoa.org
Pay Membership Dues: https://squareup.com/store/hwpoa

You Are Invited . . .
To attend our monthly Board Meetings*
NEXT MEETING  – TENTATIVELY JANUARY 9, 2018

To let us know your concerns about our community and your ideas about how we might work to improve it
To become involved in our Association.
*Board Meetings are usually held the second Tuesday of each month at 8:00 pm at Belmont Village (10475 Wilshire Blvd.).  Please confirm prior to attending.