HOLMBY NEWS



December 8, 2017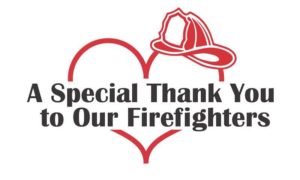 From the Holmby Westwood Property Owners Association, serving the Holmby Westwood community since 1960.
1.  Fire Stations #71 and #37 – Thank You!!
2.  Fire Safety
3.  Emergency  Notifications
4.  Survey – Metro Bike Share
5.  New Businesses in Westwood Village
6.  Movie Premieres – Street Closures
7.  Upcoming Community Events
8.  HWPOA Communication and Ad Policy
9.  Resident Ads
10.  HWPOA Contact Information
1.  FIRE STATIONS #71 AND #37 – THANK YOU!!

To our firefighters at Stations # 71 and # 37,
On behalf of our Board of Directors and the members of Holmby Westwood Property Owners Association, I would like to offer our gratitude to each of you for the fantastic job you did to save our adjacent communities in the recent fires. We can't begin to tell you how very appreciative we are. You are the best first responders any community could have and we are so grateful for your service.
We thank you, and wish you a wonderful holiday season!!
Sandy Brown
President, Holmby Westwood Property Owners Association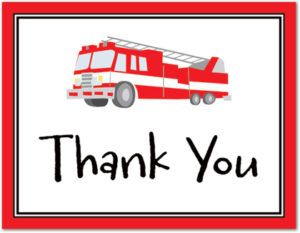 2.  FIRE SAFETY

This week's nearby fires should be a wake-up call. Even though Holmby Westwood is not in a canyon or hillside area, we're not immune from having a fire spread through our neighborhood during periods of low humidity and windy conditions.
Two months ago, a large fire occurred in a house on Beverly Glen Blvd. it is suspected that the fire was electrical and started in a walk-in closet before spreading to the attic. 63 firefighters from four stations battled the blaze from 10:0 PM to 4:00 AM. After initially putting out the fire in one hour, the fire started again.
Fortunately, there wasn't much breeze that evening, but surrounding homes over a block away were filled with smoke. If we'd had high winds that night, surrounding homes and trees could easily have ignited from embers, which can travel a mile from a fire. Many fires spread to nearby homes by flying embers entering attic vents.
This is an LAFD reminder for all residents to have a "firewise" home. For additional information regarding ways to make your home safe as well as information regarding planning for evacuation, please click here:
Be safe and help to keep Holmby Westwood safe
3.  EMERGENCY NOTIFICATIONS

During an emergency, there are several ways to receive emergency notifications:
NotifyLA
NotifyLA is the City of Los Angeles' official mass notification system used to send voice messages, text messages and email messages to residents and businesses during times of emergencies and disasters.
Because NotifyLA uses the 911 database, only land-line numbers are automatically included in the system. In order to receive a notification via your cell phone, Voice over IP (VoIP) number or email, you must register those telephone numbers and/or e-mail address in NotifyLA.  To register these numbers, please click here:
http://emergency.lacity.org/notifyla
NIXLE
Nixle keeps you up-to-date with relevant information from your local public safety departments & schools.  Nixle sends alerts for severe weather, criminal activites, severe traffic, missing persons and local events.  To sign up, please click here:
SMART PHONES & GOVERNMENT ALERTS
In addition, you may wish to double check that your smart phones are set to receive government alerts. On the iPhone, go to settings, then choose notifications, then scroll down to the bottom. Where it says "government alerts," be sure that the toggle is green for "on."
4.  SURVEY – METRO BIKE SHARE

Metro Bike Share wants your feedback whether you've ridden bike share or not.
Metro Bike Share is constantly evolving to best serve the residents of L.A. County. In the past year we've grown from 60 stations in Downtown LA to 120 stations in DTLA, Pasadena, Venice, and the Port of LA.
To continue to expand and improve the system we need to hear from you. Take our first annual survey here! We want your feedback whether you're a monthly passholder, a casual rider, or someone who's never used Metro Bike Share.
This short, confidential survey will take just five to 15 minutes to complete. To show our thanks, you will be entered for a chance to win a $200 gift card! The winner will be selected randomly. We want to hear from as many people as possible, so share the survey with your friends and family – even if they don't know about Metro Bike Share, their feedback is important to us. We look forward to hearing from you, and providing the best bike share system possible!
5.  NEW BUSINESSES IN WESTWOOD VILLAGE

New businesses opening in the District are always a welcome addition to the Westwood Village community. Last month we welcomed two new businesses to Westwood Village: the Ministry of Coffee (MOC) and ULTA Beauty.
After great success with MOC in both Istanbul and Sydney, Ministry of Coffee has opened their first US location in Westwood Village on Glendon Ave. The MOC offers Australian and Turkish inspired coffee and food. Daily coffee hours run from 7 a.m. to 8 p.m., with food served 8 a.m. to 6 p.m.
Ministry of Coffee
1010 Glendon Ave.
ULTA Beauty opened on the corner of Kinross and Gayley Ave. The store has a wide variety of makeup, fragrance, skincare and haircare products, as well as a full-service hair, nail and skin care salon located on the store's lower level. Daily hours run from 10:00 a.m. to 10:00 p.m. Monday – Friday, and 11:00 a.m. to 6:00 p.m. on Sundays.
ULTA Beauty
10925 Kinross Ave
6.  MOVIE PREMIERES – STREET CLOSURES

"Bright" Wednesday, December 13, 2017 at 6:00 p.m.
Netflix will be holding the Premiere of "Bright" at 6:00 p.m. on Wednesday, December 13, 2017 at the Regency Village Theater, located at 961 Broxton Avenue in Westwood Village.
"Downsizing" Monday, December 18, 2017 at 7:30 p.m.
Paramount Pictures will be holding the Premiere of "Downsizing" at 7:30 p.m. on Monday, December 18, 2017 at the Regency Village Theater, located at 961 Broxton Ave in Westwood Village.
If you have any questions or concerns regarding these events, feel free to contact Talia Shnaider at 310- 742-1064 or 818-926-8319.
*Ticket distribution is handled by the production company exclusively*
7.  UPCOMING COMMUNITY EVENTS

Brentwood Village Holiday Festival – Saturday Dec. 9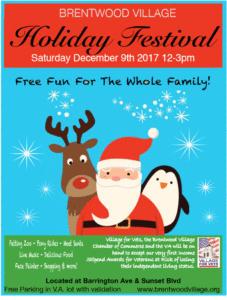 CicLAvia on Iconic Wilshire Blvd. – Sunday, December 10th in Downtown L.A. CicLAvia temporarily closes streets to car traffic and opens them to Los Angelenos to use as a public park. Free for all, CicLAvia connects communities to each other across an expansive city, creating a safe place to bike, walk, skate, roll, and dance through Los Angeles.  For more information and a route map, please click here:  http://www.ciclavia.org/
Holidays in Westwood Village – Thursday, December 14th & 21st at the Westwood Village Farmers' Market.  From free photo ops with Santa to holiday crafts, celebrate the holidays at the Westwood Village Farmers' Market!
On December 14th & 21st bring your family, friends and co-workers to the Westwood Village Farmers' Market for free Santa photos.
Photos with Santa
Thursday, December 14th & 21st
2:00 p.m. – 4:00 p.m.
Other holiday activities at the Market include free holiday crafts with help from our friends at the Paper Source Westwood Village, and UCLA's Voctet A Cappella group singing and spreading holiday cheer on December 14th.
Holiday Crafts with Paper Source Westwood Village
Thursday, December 14th
1:00 p.m. – 3:00 p.m.
UCLA Voctet A Cappella Singers
Thursday, December 14th
2:00 p.m. to 3:00 p.m.
The Westwood Village Farmers' Market is open every Thursday from noon to 6:00 p.m.
8.  HWPOA COMMUNICATION AND AD POLICY
Please direct all comments, questions or issues regarding the Holmby News to hwpoa@aol.com.
Ads for plumbers, housekeepers, garage sales, etc. will be posted in the weekly News. Emergency situations such as coyote sightings, lost and found pets, traffic alerts and similar situations will continue to be published during the week as received.
When placing an ad, please send to hwpoa@aol.com for the Holmby News moderator to review.  Responses to ads should be directed to the ad placer, not to HWPOA.
9.  RESIDENT ADS
VENT CLEANING COMPANY
Do you know of a good company that cleans vents?  If so, please contact tracypenhas@hotmail.com
Thank you!
10.  HWPOA CONTACT INFORMATION
HOLMBY WESTWOOD PROPERTY OWNERS ASSOCIATION, INC.
P.O. Box 49180
Los Angeles, CA 90049
310-470-1785
Email: hwpoa@aol.com
Web site: www.holmbywestwoodpoa.org
Pay Membership Dues: https://squareup.com/store/hwpoa

You Are Invited . . .
To attend our monthly Board Meetings*
NO DECEMBER MEETING
NEXT MEETING IN JANUARY – DATE TBD
To let us know your concerns about our community and your ideas about how we might work to improve it
To become involved in our Association.
*Board Meetings are usually held the second Tuesday of each month at 8:00 pm at Belmont Village (10475 Wilshire Blvd.).  Please confirm prior to attending.