HOLMBY NEWS



December 1, 2017
From the Holmby Westwood Property Owners Association, serving the Holmby Westwood community since 1960.
1.  LAPD Crime Report
2.  Vandalism Incident – Seeking Suspects
3.  Security Update and SSA Meeting
4.  Holiday Safety Tips
5.  Westwood Library – Book Sale, Concert & More
6.  Metro Purple Line – Community Meeting Recap
7.  Upcoming Community Events
8.  HWPOA Contact Information
1.  LAPD CRIME REPORT

RAPE, FORCIBLE (any age, non consentual sexual intercourse)
Incident #: 170818976
SUNSET BL & MAPLETON AV  |  11/26/2017 @ 1:00 AM
On 11/25/17, at 10:30 pm, the victim attended a late night pool party with her friend at a residence located in the 100 block of S. Mapleton Drive.  The victim engaged in heavy drinking and became intoxicated.  When the victim went to use the bathroom, she was followed by another male party guest.  The victim was then sexually assaulted while in the bathroom.  Following the assault, the victim spent the night at the residence and left with her friend the following morning.  Later that night after returning home, the victim disclosed what had occurred to a family member who then transported the victim to a local hospital for treatment.  The police were then notified.  There is no suspect description other than a Male, Black, no further description.
BURGLARY (entry of structure w/intent to commit theft or a felony)
Incident #: 170819032
900 BLOCK HILGARD AV  |  11/27/2017 @ 11:00 PM
"KNOCK KNOCK" SERIES BURGLARY ALERT
On Monday, November 20 in the late afternoon (around 4:00), there was a series of "knock knock" burglaries in the Westwood community south of Wilshire Blvd.  It is believed that the same suspects are responsible for an additional Residential Burglary in the Westwood Hills community as well (the area west of UCLA/Veteran).
The suspects are described as three Male, African Americans, medium build, early 20's, wearing Gray or Black Hoodies.  The vehicle is a early 2000's silver Mercedes sedan, possible C Class, with paper plates.
These incidents are being investigated by the West Los Angeles Burglary Detail.  Anyone with additional information or leads may contact Detective Greg Davis at 310-444-1522 or email at 31554@lapd.online.
The Los Angeles Police Department recommends the below tips to help secure your home and deter a Burglary.
If you are home when there is a knock at the door, make your presence known but do not open the door.
Install a video/audio doorbell system that will immediately detect, alert and notify you if there is activity at your front door.
2.  VANDALISM INCIDENT – SEEKING SUSPECTS

A homeowner on Westholme reported the following:
On Nov. 11 at around 4 pm, several kids (approximately age 14-15) , one tall and one shorter, coming from the street above our house (on Westholme) used skateboards and slid on my railing (and destroyed them). They escaped down the road.
On Nov. 18 they came again around 4 pm and further destroyed the railing. A neighbor tried to chase them out but they continued and said that they are from Colorado.
I would appreciate any help in detaining this kids or finding their parents to pay for the large damage.  If you recognize them, please contact me at warshel@usc.edu or contact the LAPD.  Thank you.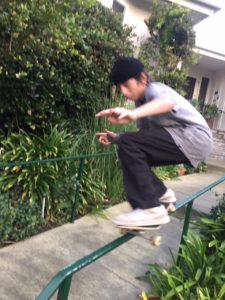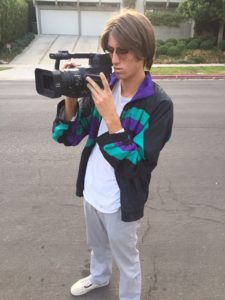 3.  SECURITY UPDATE AND SSA MEETING
In case you haven't been following Crime Mapping updates (go to CrimeMapping.com to receive notices by e-mail), you may not be aware of the crime activity in Holmby Westwood and adjacent neighborhoods (19 crimes reported recently throughout the Westwood area and Westwood Village). Besides regularly occurring car break-ins, both north and south of Wilshire, there have been five residential burglaries early in the morning and in the evening when residents have been at home. This is a change from the typical late morning/early afternoon burglaries. A recent LA Times article reported that the LAPD was accused by one of its own officers of under reporting crime on the Westside in order not to alarm residents. The LAPD has not responded.
The safety of our residents is of prime concern, not just their material possessions, but also their physical safety should they confront a burglar who realizes residents will be able to identify him or her. The LAPD feels many burglaries on the Westside are committed by gang members as an initiation ritual.
On Thursday, December 7th, SSA Security will hold a security meeting for our community at Belmont Village, 10475 Wilshire Blvd. at 7:00 PM. SSA only hires off-duty and retired LAPD policemen who are able to make arrests and coordinate with local LAPD. They are not afraid to confront burglars at your home, and their response time average is under 5 minutes. SSA has dramatically reduced crime in Pacific Palisades.
If you are concerned about crime in Holmby Westwood, and want to know all your options, plan to attend this meeting. If you are unable to attend, you can call SSA for information: 818-773-5600.
Please note, HWPOA is not associated with SSA Security in any way and does not endorse or recommend any security company.
4.  HOLIDAY SAFETY TIPS

The following Holiday Safety Tips were compiled, in cooperation with the LAPD Crime Prevention Section, to contribute to the safety and security of people during the holiday season.
The holiday season is always a special time of year. It is also a time when busy people become careless and vulnerable to theft and other holiday crime. We can never be too careful, too prepared or too aware. Please share this information with family, friends and neighbors. The Los Angeles Police Department wishes you a safe, happy and peaceful holiday season.
CLICK HERE – Holiday Safety Tips
5.  WESTWOOD LIBRARY – BOOK SALE, CONCERT & MORE

The Westwood Branch Library has a busy month of events and activities for adults, teens and children.  Some of the programs include:
Stop Motion Animation Series
Red Cross: Emergency Preparedness
B&W Classic Movie Night ("12 Angry Men")
HealthRHYTHMS Drum Circle
Kids Holiday Party
Family Mug Painting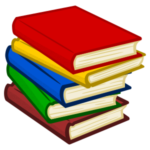 Used Book Sale – Saturday, December 2 from 10:30 am to 3:30 pm.  A great selection of pre-loved books at amazing, can't be beat prices! All proceeds go to making your branch library the awesome place that it is!
Pick up some great bargains while helping out your library!  Come and purchase some wonderful books for family and friends!  We have a great collection of Coffee Table books, Children Books and DVD's.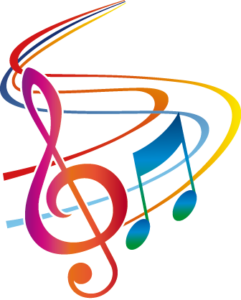 L.A. Musical Salon – Sunday, December 3, 2017 at 2:30 PM.  Don't miss the last concert in the 2017 Season of our popular FREE Concert Series @ Westwood Library, featuring the Encore Saxophone Quartet! If you have never heard a sax quartet, you are in for a special treat – mellow, rich, versatile, and downright wonderful! We'll be upstairs in the library on a Sunday afternoon when the library is not open for regular business.
Library garage and doors open at 2:00 p.m.  Concerts last approximately one hour, with no intermission.
After the concert, meet the musicians and enjoy a complimentary reception hosted by SIMPLE THINGS Restaurant and the Friends of Westwood Library.
TO DOWNLOAD the FLYER, click here:
Westwood Library Concert
For a complete list of upcoming events, please click here:
https://www.lapl.org/branches/westwood
WESTWOOD LIBRARY
1246 Glendon Avenue • Los Angeles, CA 90024
(310) 474-1739
6.  METRO PURPLE LINE – COMMUNITY MEETING RECAP

Earlier this week, a community meeting was held regarding the Metro Purple Line Extension and the work on the Wilshire/Westwood station.  This is a recap of the meeting:
Your participation is appreciated!
It was a packed house last night at the Belmont Village in Westwood for the last Section 3 Community Meeting of the year! In attendance were Metro's Construction & Community Relations staff, local residents, business owners and neighborhood leaders.
Overview
During the meeting, Metro staff provided an overview of the project and the advance utility relocation schedule.
The community meeting provided an opportunity for questions and community feedback on upcoming construction activities that will be taken into consideration as the project continues to advance.
Metro encourages stakeholders to submit any additional comments to purplelineext@metro.net.
Meeting Materials
If you could not make it out to the meeting, you can view the presentation by clicking the button below. All meeting materials are also available at metro.net/purple. See you next year!
Metro Purple Line Community Meeting
7.  UPCOMING COMMUNITY EVENTS

Brentwood Glen Holiday Boutique – December 2nd, from 1 pm – 4:30 pm at the Village Church (343 S. Church Ln.).  We will have 21 vendors selling different items.  There will be a Barista, and Brentwood Art Center will also be providing an art activity for kids.  Please stop by to say hello.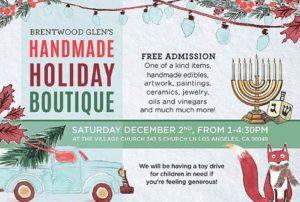 Brentwood Village Holiday Festivus – Saturday Dec. 9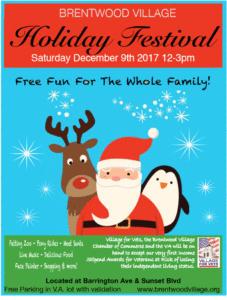 8.  HWPOA CONTACT INFORMATION
HOLMBY WESTWOOD PROPERTY OWNERS ASSOCIATION, INC.
P.O. Box 49180
Los Angeles, CA 90049
310-470-1785
Email: hwpoa@aol.com
Web site: www.holmbywestwoodpoa.org
Pay Membership Dues: https://squareup.com/store/hwpoa

You Are Invited . . .
To attend our monthly Board Meetings*
To let us know your concerns about our community and your ideas about how we might work to improve it
To become involved in our Association.
*Board Meetings are usually held the second Tuesday of each month at 8:00 pm at Belmont Village (10475 Wilshire Blvd.).  Please confirm prior to attending.