HOLMBY NEWS



November 10, 2017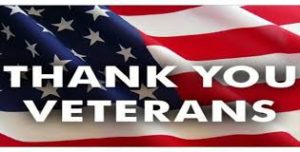 From the Holmby Westwood Property Owners Association, serving the Holmby Westwood community since 1960.
1.  HWPOA Board Meeting
2.  Community Meetings
3.  Post Office – Limited Re-Opening
4.  West L.A. Little League – Register Now
5.  Movie Premieres – Street Closures
6.  W Hotel – Neighborhood Discount
7.  Upcoming Community Events
8.  HWPOA Communication and Ad Policy
9.  Resident Ads
10.  HWPOA Contact Information
1.  HWPOA BOARD MEETING
On Tuesday, November 14 at 8:00 PM, the HWPOA Board of Directors will hold its monthly meeting at Belmont Village, 10475 Wilshire Blvd.  Please click here to see the agenda.
Members of the community are welcome to attend, though space is limited. Please let us know if you plan to attend.  Email Dana at hwpoa@aol.com.
2.  COMMUNITY MEETINGS

Rec. and Park Commission Meeting
There is a Rec. and Parks Commission meeting on Wednesday, November 15th at Westwood Recreation Center at 9:30am.
Westwood Village Improvement Association (WVIA)
Please join us on Thursday, November 16, 2017 for the Westwood Village Board of Directors Meeting at 8:30AM at Skylight Gardens.
Westwood Village Board of Directors Meeting
Thursday, November 16, 2017 at 8:30AM
Skylight Gardens
1139 Glendon Ave.
Los Angeles, CA 90024
Metro Purple Line Extension – Community Meeting
As utility work on the Wilshire/Westwood station is anticipated to begin in January, Metro has scheduled a community meeting to share this information, along with other details about Section 3 of the Purple Line Extension.  The meeting is being held on November 28 at Belmont Village Senior Living, 10475 Wilshire Boulevard, from 6:30-8:00.
For more information about this meeting, please click here:
Purple Line Community Meeting
3.  POST OFFICE –  LIMITED RE-OPENING

PO Box Service:
Effective immediately, PO Boxes will be relocated to 1001 Gayley Ave. Ste 105, at the corner of Gayley and Weyburn.  Parking – 2 hours free parking at 1036 Broxton Ave. or metered spaces on Gayley Ave.
Retail Services:
Retail services at Village Station, 1001 Gayley Ave., Suite 105 will open in the near future.  Only PO Box service is available at this time.
For more information, please click here:
PO Box Letter – Notice to Customers
4.  WEST L.A. LITTLE LEAGUE – REGISTER NOW

Spring 2018 Little League Baseball and Softball Season!
West LA Little League is committed to being the best place to play youth baseball and girls softball in Los Angeles.
Register in November to receive a $30 early bird discount!
Our Girls Softball program will be bringing back its Juniors division for ages 13 and 14, and will have free clinics with professional instruction throughout the season.
We will be offering two T-Ball and Coach Pitch sessions. Sign up for either, or both!
For more information, click here:
WLALL Registration Flyer 2018
Sign up NOW at www.WLALL.org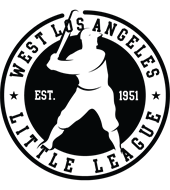 5.  MOVIE PREMIERES – STREET CLOSURES
The Star – Sunday, November 12, 2017
Sony Pictures will be holding the Premiere of "The Star", at 2:30 PM on Sunday, November 12th, 2017 at the Regency Village Theater and Regency Bruin Theater, located at 961 Broxton Avenue and 948 Broxton Avenue in Westwood.
Wonder – Tuesday, November 14, 2017
Lionsgate will be holding the Premiere of "Wonder", at 6:00 PM on Tuesday, November 14th, 2017 at the Regency Village Theater, located at 961 Broxton Avenue in Westwood.
Runaways – Thursday, November 16th, 2017
Hulu will be holding the Premiere of "Runaways", at 6:00 PM on Thursday, November 16th, 2017 at the Bruin Theater, located at 948 Broxton Avenue in Westwood.
If you have any questions or concerns regarding any of these events, feel free to contact Talia Shnaider at 310-742-1064 or 818-926-8319.
* Please note, ticket distribution for premieres are handled by the production companies exclusively.
6.  W HOTEL – NEIGHBORHOOD DISCOUNT

The W Hotel is offering neighbors a special rate over the holidays to enjoy for themselves personally or for any family and friends visiting.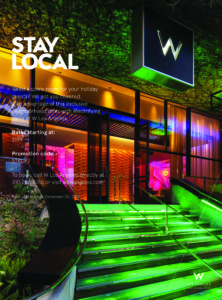 7.  UPCOMING COMMUNITY EVENTS

Architecture Tour of Union Station – Sunday, Nov. 12 from 10:30 a.m. to 12:30 p.m. Meet at the Union Station information kiosk near the Alameda Street entrance.  Join Metro Art for a free behind-the-scenes art tour with a spotlight on the artworks found within the Metro System.  For more information, please CLICK HERE.
Free Bulky Item Drop Off – Saturday, November 18th
It's time for fall cleaning! Do you have bulky items to get rid of? We have options for you!  You can bring your items to one of five locations around the City, including:
West L.A. District Yard
2027 Stoner Ave.
Los Angeles, 90025
For more information about this event, please click here:
Bulky Item Drop-Off
Winter Break Camp at Westwood Rec. – Westwood Rec. Center is offering a Sports Camp and a Gymnastics Camp to keep your kids entertained during winter break.  For more information, please click here: Winter Camp Flyer 2017
FREE Pickleball Classes – Saturdays and Sundays (8:00am – 12:00pm) at Westwood Rec. Center.  Engaging in routine physical activity is an important health behavior that may help adults live longer, avoid chronic diseases and improve health and well-being. In order to help adults to meet the national physical activity guidelines, in cooperation with the City of Los Angeles Dept. of Recreation and Parks, RAND Corporation is offering free pickleball classes. If you are an adult who can engage in physical activity, you may take advantage of the free pickleball classes, which will be offered every Saturday and Sunday mornings until November 19, 2017.
For more information about the pickleball classes, please click here:
8.  HWPOA COMMUNICATION AND AD POLICY
Please direct all comments, questions or issues regarding the Holmby News to hwpoa@aol.com.
Ads for plumbers, housekeepers, garage sales, etc. will be posted in the weekly News. Emergency situations such as coyote sightings, lost and found pets, traffic alerts and similar situations will continue to be published during the week as received.
When placing an ad, please send to hwpoa@aol.com for the Holmby News moderator to review.  Responses to ads should be directed to the ad placer, not to HWPOA.
9.  RESIDENT ADS
EXCELLENT CAREGIVER AVAILABLE
Jhoy has 17 years experience in LA area in all aspects of Care Giving… Extremely knowledgeable, trustworthy, reliable and willing to do what it takes to help the person in her care to be as comfortable as possible.  Jhoy is a delight to be with and is interested in either a live-in or live-out arrangement.  She so efficiently & lovingly cared for my mother for over 9 years as if my Mother were her own Grandmother.  I would give her a 10 plus ranking (1 low to 10 high) and can't recommend her more highly.
Please contact one of us if you're in need of a wonderful Caregiver in your family!  You will be very happy that you did!  Please contact Jhoy directly @ 310 895-3162 or me @ EZBNGRN@VERIZON.NET
——————————————————————
PERSONAL SERVICE – AVAILABLE FOR HIRE
My name is Eli Clare. I am a lifelong neighborhood resident and recent college graduate. I have started a personal service business and am available for pet care (walking, feeding, babysitting overnight, etc.), errands such as waiting at your residence for service calls and whatever else you need another pair of hands to accomplish. I have local references, a safe car and an excellent driving record.
Cell 310-410-9498
Elirclare@gmail.com
10.  HWPOA CONTACT INFORMATION
HOLMBY WESTWOOD PROPERTY OWNERS ASSOCIATION, INC.
P.O. Box 49180
Los Angeles, CA 90049
310-470-1785
Email: hwpoa@aol.com
Web site: www.holmbywestwoodpoa.org
Pay Membership Dues: https://squareup.com/store/hwpoa

You Are Invited . . .
To attend our monthly Board Meetings*
To let us know your concerns about our community and your ideas about how we might work to improve it
To become involved in our Association.
*Board Meetings are usually held the second Tuesday of each month at 8:00 pm at Belmont Village (10475 Wilshire Blvd.).  Please confirm prior to attending.