HOLMBY NEWS



November 3, 2017
From the Holmby Westwood Property Owners Association, serving the Holmby Westwood community since 1960.
1.  Daylight Savings Reminder
2.  Early Morning Noise – Garbage Trucks
3.  Westside Pavilion Mall for Sale
4. Westwood Blvd. Pipeline Replacement Project
5.  Movie Premiere – Street Closures
6.  Metro Purple Line Extension – Community Meeting
7.  Upcoming Community Events
8.  HWPOA Contact Information
1.  DAYLIGHT SAVINGS REMINDER
Don't forget to set your clocks back one hour before you go to bed Saturday night, November 4th. Daylight savings ends this Sunday, November 5th! It's time to "fall back" – set your clocks back one hour and get an extra hour of sleep — at 2 am on Sunday!
It is also a good time to replace the batteries in your smoke alarms  and carbon monoxide alarms and also to update your emergency supplies.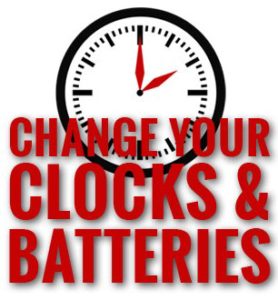 2.  EARLY MORNING NOISE – GARBAGE TRUCKS

HWPOA has received several complaints of sanitation trucks picking up garbage as early as 6:00 AM.  We have looked into the issue and have found that the Los Angeles Municipal Code (LAMC) reads as follows:
113.01 LAMC- Rubbish and Garbage Collection
Allowable Hours if the Trash Bin is within 200 feet of resident:
— Between the hours of 6:00 a.m. and 9:00 p.m.
— If more than 200 feet from resident, trash bin can be picked up any time
The hours for construction noise differ slightly:
41.40 LAMC- Construction Noise
Allowable Construction Hours:
— Monday through Friday between 7:00 a.m. to 9:00 p.m.
— Saturdays and National Holidays between 8:00 a.m. to 6:00 p.m.
— Sundays, no construction except for residents
3.  WESTSIDE PAVILION MALL FOR SALE

The Westside Pavilion on Pico Boulevard is up for sale and could change hands within a year.  With Nordstrom moving to Century City and Macy's expected to close in 2018, occupancy rates are lower.
For the complete article by Curbed Los Angeles, please click here:
Westside Pavilion for Sale
4.  WESTWOOD BLVD. PIPELINE REPLACEMENT PROJECT

The Los Angeles Department of Water and Power (LADWP) will be replacing approximately 2,750 feet of 8" water main on Westwood Blvd, from Le Conte Ave to Lindbrook Dr. The existing 6" water main being replaced was installed in 1928. This project is already underway and is estimated to be completed by the March 2018.
Crews will be working nights, Sunday night through Friday morning 9:00 p.m. to 6:00a.m. You will be notified in advance of any planned interruption in water service, although in an emergency situation you may experience unplanned water interruptions. You may also experience some traffic congestion due to the work in the area. Parking will be restricted while work is in progress. Cars left in the street during working hours may be subject to towing.
Please also be advised that after completion of the water main installation, a paving contractor will be repaving the affected area. There will be "No Parking" signs posted and enforced during the repaving process.
If you have any questions or concerns regarding this project, please feel free to contact the field supervisor, Joe Castruita at (213) 367-5417 or Mike Taylor, Assistant Superintendent, at (213) 367-5594.
5.  MOVIE PREMIERE – STREET CLOSURES
Best Events is planning the premiere of "Daddy's Home 2" to be held at the Regency Village Theatre, located at 961 Broxton Ave, at 2:00 PM on Sunday, November 5, 2017.
There will be various sidewalk and street closures around the area of Broxton Avenue between Weyburn Avenue and Le Conte Avenue.
If you have any questions or concerns regarding this event, feel free to contact Wendy Diaz of 4Wall Entertainment Lighting at 818-252-7481.
6.  METRO PURPLE LINE EXTENSION – COMMUNITY MEETING

As utility work on the Wilshire/Westwood station is anticipated to begin in January, Metro has scheduled a community meeting to share this information, along with other details about Section 3 of the Purple Line Extension.  The meeting is being held on November 28 at Belmont Village Senior Living, 10475 Wilshire Boulevard, from 6:30-8:00.
For more information about this meeting, please click here:
Purple Line Community Meeting
7.  UPCOMING COMMUNITY EVENTS

Westwood Library Pop-Up Book Sale – Saturday, November 4 from 10:00 AM to 12:00 PM in front of the library (1246 Glendon Ave.). Don't want to wait three months for the next big one? Fully loaded carts of carefully curated books (including kids books) will be for sale at the usual GREAT PRICES.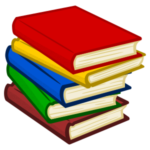 Art Tour of Metro Rail Stations – Join Metro Art for a free behind-the-scenes art tour with a spotlight on the artworks found within the Metro System.  Several tours are coming up:
Saturday, Nov. 4: Art Tour of Rail Stations in Hollywood from 10 a.m. to noon. Meet at the street level entrance of Hollywood/Highland Station.
Sunday, Nov. 5: Art Tour of Rail Stations in downtown Los Angeles from 10 a.m. to noon. Meet at the Union Station information kiosk near the Alameda Street entrance.
Sunday, Nov. 12: Art & Architecture Tour of Union Station from 10:30 a.m. to 12:30 p.m. Meet at the Union Station information kiosk near the Alameda Street entrance
For more information about the Metro Art Tours, please CLICK HERE.
FREE Pickleball Classes – Saturdays and Sundays (8:00am – 12:00pm) at Westwood Rec. Center.  Engaging in routine physical activity is an important health behavior that may help adults live longer, avoid chronic diseases and improve health and well-being. In order to help adults to meet the national physical activity guidelines, in cooperation with the City of Los Angeles Dept. of Recreation and Parks, RAND Corporation is offering free pickleball classes. If you are an adult who can engage in physical activity, you may take advantage of the free pickleball classes, which will be offered every Saturday and Sunday mornings until November 19, 2017.
For more information about the pickleball classes, please click here:
UCLA Veterans Day Ceremony – Thursday, November 9, 2017 at 10:30 AM. Executive Vice Chancellor and Provost Scott Waugh invites you to the UCLA Veterans Day Ceremony, honoring all members of the UCLA community who have courageously defended our freedom through their military service.
Thursday, November 9, 2017
10:30 a.m.
Wilson Plaza, UCLA
Please register by Friday, November 3, 2017
eventinfo@support.ucla.edu
(310) 794-6241
Parking is available for $12 in Parking Structure 4
Information fair with campus and community resources immediately following.
8.  HWPOA CONTACT INFORMATION
HOLMBY WESTWOOD PROPERTY OWNERS ASSOCIATION, INC.
P.O. Box 49180
Los Angeles, CA 90049
310-470-1785
Email: hwpoa@aol.com
Web site: www.holmbywestwoodpoa.org
Pay Membership Dues: https://squareup.com/store/hwpoa

You Are Invited . . .
To attend our monthly Board Meetings*
NEXT MEETING – NOVEMBER 14
To let us know your concerns about our community and your ideas about how we might work to improve it
To become involved in our Association.
*Board Meetings are usually held the second Tuesday of each month at 8:00 pm at Belmont Village (10475 Wilshire Blvd.).  Please confirm prior to attending.