HOLMBY NEWS



October 20, 2017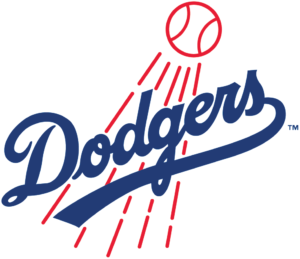 From the Holmby Westwood Property Owners Association, serving the Holmby Westwood community since 1960.
1.  LAPD Crime Report
2.  Dog Owner Etiquette
3.  Shrubs Blocking Sidewalks – Please Trim
4.  UCLA Student Housing Projects
5.  Movie Premiere  – Street Closures
6.  Upcoming Community Events
7.  HWPOA Communication and Ad Policy
8.  Resident Ads
9.  HWPOA Contact Information
1.  LAPD CRIME REPORT

BURGLARY (entry of structure w/intent to commit theft or a felony)
Incident #: 170817022
200 BLOCK CONWAY AV  |  10/13/2017 @ 4:00 PM
Security Cameras and Video Surveillance
LAPD is now recommending homeowners install and use camera devices from companies like Ring and Nest, or devices offered by your security company, that send you a message on your smart phone whenever a person has entered a programmed zone.
HWPOA is not recommending any one system over another, or over the system you currently have, but like the LAPD, we do believe these new innovations have many benefits to homeowners who want to know what's going on at their property when they're home and away. Of particular use are the motion alerts which allow you to view on your browser or smartphone specific occurrences without watching hours of video.
2.  DOG OWNER ETIQUETTE

HWPOA has recently received several complaints regarding dogs and dog owners:
Keep Dogs on a Leash
For the safety of your neighbors, children and other dogs, please keep your dog on a leash at all times when you are outside of your home.  We have had several past reports of dog attacks in the neighborhood, injuring both people and dogs.  Please follow the law and keep your dog on a leash.
Use Your Own Trash Bins
While everyone appreciates that you are picking up dog waste, please dispose of it in your own trash bin.  Please be respectful and do not use your neighbors' bins.
Thank you for your cooperation.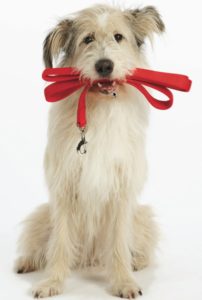 3.  SHRUBS BLOCKING SIDEWALKS – PLEASE TRIM
Throughout the neighborhood, many shrubs and hedges have become overgrown.  Some are encroaching on the sidewalk, making the sidewalk narrow and difficult to navigate.
If your bushes, shrubs or hedges are overgrown and blocking the sidewalk, please trim them as soon as possible.  Thank you.
4.  UCLA STUDENT HOUSING PROJECTS

UCLA is proposing to develop student housing at five different sites including:
Lot 15 (near Veteran)
Warren Hall (near Weyburn Place)
University Extension building (at LeConte/Gayley)
Bradley (at Gayley/Strathmore)
Drake Stadium (over the concourse)
These projects will add a combined 6,900 beds to undergraduate and graduate student housing.
For more information about these projects as well as other updates from UCLA, please click here:
UCLA Update
5.  MOVIE PREMIERE – STREET CLOSURES
Best Events is planning the premiere of "Suburbicon" to be held at the Regency Village Theatre located at 961 Broxton Ave, at 6:00 PM on Sunday, October 22, 2017.
There will be various sidewalk and street closures around the area of Broxton Avenue between Weyburn Avenue and Le Conte Avenue.
If you have any questions or concerns regarding this event, feel free to contact Wendy Diaz of 4Wall Entertainment Lighting at 818-252-7481.
6.  UPCOMING COMMUNITY EVENTS

Haunted House – October 21-22 and 28-29 from 6-9PM.  Sponsored by the WLAPD Cadets.  Frightfully fun and free admission.  Located at the West LA Civic Center (1645 Corinth).  For more information, please click here:
WLA Cadet Haunted House
L.A. Musical Salon – Sunday, October 22, 2017 at 2:30 PM.  Join us for the third concert in the 2017 Season of our popular FREE Concert Series @ Westwood Library, featuring the Fiato String Quartet, Westwood Library's Quartet in Residence, who will be joined by guest violist Travis Maril. We'll be upstairs in the library on a Sunday afternoon when the library is not open for regular business.
The FIATO STRING QUARTET presents a wonderful program from the romantic era, joined by violist Travis Maril for the Brahms Quintet:
Alexander Glazunov – Five Novelettes, Op. 15
Johannes Brahms – String Quintet No. 2 in G major, Op. 111 (the "Prater Quintet")
Library garage and doors open at 2:00 p.m.  Concerts last approximately one hour, with no intermission.  After the concert, meet the musicians and enjoy a complimentary reception hosted by JERSEY MIKE'S SUBS and DIDDY RIESE, and the Friends of Westwood Library.
TO DOWNLOAD the FLYER, go to: http://www.lamusicalsalon.org/LibraryConcertFlyer10-22-2017
Westwood's Willy Wonka Experience – October 27-28 from 4-8PM at Westwood Rec. Center.  This Halloween, journey through our Chocolate River experience at the Westwood Pool!  Sing along with our Oompa Loompa's, view our Whipple-scrumptious fudge mellow delights and meet Willy Wonka for an amazing experience!  For more information, please click here:
WestwoodsWillyWonkaExperience.pdf
UCLA Veterans Day Ceremony – Thursday, November 9, 2017 at 10:30 AM. Executive Vice Chancellor and Provost Scott Waugh invites you to the UCLA Veterans Day Ceremony, honoring all members of the UCLA community who have courageously defended our freedom through their military service.
 Thursday, November 9, 2017
10:30 a.m.
Wilson Plaza, UCLA
Please register by Friday, November 3, 2017
eventinfo@support.ucla.edu
(310) 794-6241
Parking is available for $12 in Parking Structure 4
Information fair with campus and community resources immediately following.
Halloween Happenings – From the Westwood-Century City Patch:  We've rounded up the best Halloween and autumn events going on throughout the region, including the spookiest haunted houses, Oktoberfests, harvest fairs, craft shows and Day of the Dead celebrations, along with those very charming, small-town, trick-or-treat carnivals.
Happy Halloween, from Patch!  CLICK HERE to see the Patch list of Halloween Happenings.

7.  HWPOA COMMUNICATION AND AD POLICY
Please direct all comments, questions or issues regarding the Holmby News to hwpoa@aol.com.
Ads for plumbers, housekeepers, garage sales, etc. will be posted in the weekly News. Emergency situations such as coyote sightings, lost and found pets, traffic alerts and similar situations will continue to be published during the week as received.
When placing an ad, please send to hwpoa@aol.com for the Holmby News moderator to review.  Responses to ads should be directed to the ad placer, not to HWPOA.
8.  RESIDENT ADS
SEEKING CONTRACTOR FOR SIDEWALK REPAIR
Seeking someone with proper contracting license to repair the sidewalk in front of my house. Please contact me at barbrogn@pacbell.net or 310/991-2530. Thank you.
9.  HWPOA CONTACT INFORMATION
HOLMBY WESTWOOD PROPERTY OWNERS ASSOCIATION, INC.
P.O. Box 49180
Los Angeles, CA 90049
310-470-1785
Email: hwpoa@aol.com
Web site: www.holmbywestwoodpoa.org
Pay Membership Dues: https://squareup.com/store/hwpoa

You Are Invited . . .
To attend our monthly Board Meetings*
NEXT MEETING – NOVEMBER 14
To let us know your concerns about our community and your ideas about how we might work to improve it
To become involved in our Association.
*Board Meetings are usually held the second Tuesday of each month at 8:00 pm at Belmont Village (10475 Wilshire Blvd.).  Please confirm prior to attending.