HOLMBY NEWS



October 6, 2017

From the Holmby Westwood Property Owners Association, serving the Holmby Westwood community since 1960.
1.  HWPOA Board Meeting
2.  LAPD Crime Report
3.  Movie Premieres – Street Closures
4.  Westwood Library – Book Sale & Concert
5.  Upcoming Community Events
6.  HWPOA Communication and Ad Policy
7.  Resident Ads
8.  HWPOA Contact Information
1.  HWPOA BOARD MEETING
On Tuesday, October 10 at 8:00 PM, the HWPOA Board of Directors will hold its monthly meeting at Belmont Village, 10475 Wilshire Blvd.  Please click here to see the agenda.
Members of the community are welcome to attend, though space is limited. Please let us know if you plan to attend.  Email Dana at hwpoa@aol.com.
2.  LAPD CRIME REPORT

BURGLARY (entry of structure w/intent to commit theft or a felony)
Incident #: 170816521
700 BLOCK S BEVERLY GLEN BL  |  10/4/2017 @ 6:17 PM
You may access crime mapping at www.crimemapping.com to review recent crimes in your area. Sign up to receive alerts when crime is reported in your neighborhood.
E-Policing: http://www.lapdonline.org/e_policing
EMERGENCY: 911
NON-EMERGENCY: 1-877-275-5273
All other City Services: 311
Christopher Ragsdale, Senior Lead Officer
West Los Angeles Community Police Station
Office: 310-444-0741
Email: 26690@lapd.lacity.org
Website: www.lapdonline.org
3.  MOVIE PREMIERES – STREET CLOSURES
Sony will be holding the Premiere of "Only the Brave", at 6:30 PM on Sunday, October 8th, 2017 at the Regency Village Theaters, located at 961 Broxton Avenue in Westwood.  If you have any questions or concerns regarding this event, feel free to contact Eric Tremble of 15/40 Productions, LTD., at 323- 229-1626.
Premier Events Management, Inc., will be holding the premiere of "Same Kind of Different as Me", on Thursday, October 12th, 2017 at the Regency Village Theaters, located at 961 Broxton Avenue in Westwood.  If you have any questions or concerns regarding this event, feel free to contact Wendy Diaz of 4Wall Entertainment Lighting at 818-252-7481.
For both events, there will be various sidewalk and street closures around the area of Broxton Avenue between Weyburn Avenue and Le Conte Avenue.
4.  WESTWOOD LIBRARY – BOOK SALE & CONCERT

Westwood Library has TWO big events this month:  Used Book Sale and Free Concert!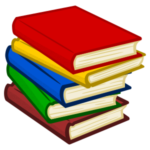 Used Book Sale – Saturday, October 7 from 10:30 am to 3:30 pm.  A great selection of pre-loved books at amazing, can't be beat prices! All proceeds go to making your branch library the awesome place that it is!
Come and purchase some wonderful books for family and friends!  We have a great collection of Coffee Table books, Children Books and DVD's.
We'll also be selling bookplates to add to the collection of our Library books.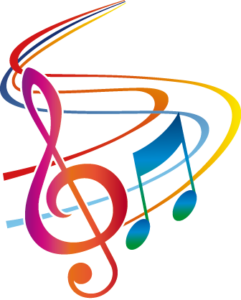 L.A. Musical Salon – Sunday, October 22, 2017 at 2:30 PM.  Join us for the third concert in the 2017 Season of our popular FREE Concert Series @ Westwood Library, featuring the Fiato String Quartet, Westwood Library's Quartet in Residence, who will be joined by guest violist Travis Maril. We'll be upstairs in the library on a Sunday afternoon when the library is not open for regular business.
The FIATO STRING QUARTET presents a wonderful program from the romantic era, joined by violist Travis Maril for the Brahms Quintet:
Alexander Glazunov – Five Novelettes, Op. 15
Johannes Brahms – String Quintet No. 2 in G major, Op. 111 (the "Prater Quintet")
Library garage and doors open at 2:00 p.m.  Concerts last approximately one hour, with no intermission.
After the concert, meet the musicians and enjoy a complimentary reception hosted by JERSEY MIKE'S SUBS and DIDDY RIESE, and the Friends of Westwood Library.
TO DOWNLOAD the FLYER, go to: http://www.lamusicalsalon.org/LibraryConcertFlyer10-22-2017
Other October Events at Westwood Library
The Westwood Branch Library has a busy month of events and activities for adults, teens and children.  For a complete list of upcoming events, please click here:
https://www.lapl.org/branches/westwood
WESTWOOD LIBRARY
1246 Glendon Avenue • Los Angeles, CA 90024
(310) 474-1739
5.  UPCOMING COMMUNITY EVENTS

Free Bulky Item Drop Off – Saturday, October 14th
It's time for fall cleaning! Do you have bulky items to get rid of? We have options for you!  You can bring your items to one of five locations around the City, including:
West L.A. District Yard
2027 Stoner Ave.
Los Angeles, 90025
For more information about this event, please click here:
Bulky Item Drop-Off
CicLAvia – Heart of LA – Sunday, October 8th in Downtown LA.  Get ready for our annual Heart of LA Route as CicLAvia returns to Chinatown, DTLA, Echo Park and Boyle Heights! Streets will be closed to cars and open for cyclists, pedestrians, runners and skaters to use as a recreational space.  For more information, please click here:  CicLAvia – Heart of LA
Halloween Happenings – From the Westwood-Century City Patch:  We've rounded up the best Halloween and autumn events going on throughout the region, including the spookiest haunted houses, Oktoberfests, harvest fairs, craft shows and Day of the Dead celebrations, along with those very charming, small-town, trick-or-treat carnivals.
Happy Halloween, from Patch!  CLICK HERE to see the Patch list of Halloween Happenings.
6.  HWPOA COMMUNICATION AND AD POLICY
Please direct all comments, questions or issues regarding the Holmby News to hwpoa@aol.com.
Ads for plumbers, housekeepers, garage sales, etc. will be posted in the weekly News. Emergency situations such as coyote sightings, lost and found pets, traffic alerts and similar situations will continue to be published during the week as received.
When placing an ad, please send to hwpoa@aol.com for the Holmby News moderator to review.  Responses to ads should be directed to the ad placer, not to HWPOA.
7.  RESIDENT ADS
SAATVA MATTRESS FEEDBACK
Have you ever purchased a Saatva mattress?  If so, please call Marie at (310) 600-4726.  Thank you.
——————————————————————
PRIVATE DRIVER RECOMMENDATION
I would like to recommend Yeso, a private driver.  He drives a large,  black SUV and can drive you to the airport or to run errands locally.  He is very nice and accommodating and his price is very fair.  Yeso can be reached at (818) 941-3855.  Let him know that Marie recommended him.  Thanks!
8.  HWPOA CONTACT INFORMATION
HOLMBY WESTWOOD PROPERTY OWNERS ASSOCIATION, INC.
P.O. Box 49180
Los Angeles, CA 90049
310-470-1785
Email: hwpoa@aol.com
Web site: www.holmbywestwoodpoa.org
Pay Membership Dues: https://squareup.com/store/hwpoa

You Are Invited . . .
To attend our monthly Board Meetings*
To let us know your concerns about our community and your ideas about how we might work to improve it
To become involved in our Association.
*Board Meetings are usually held the second Tuesday of each month at 8:00 pm at Belmont Village (10475 Wilshire Blvd.).  Please confirm prior to attending.