HOLMBY NEWS



February 16, 2018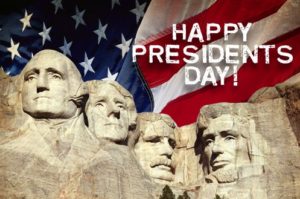 From the Holmby Westwood Property Owners Association, serving the Holmby Westwood community since 1960.
1.  LAPD Crime Report
2.  Caution – "Bird" Electric Scooters
3.  Garbage Collection – No Change for Presidents Day
4.  Short-Term Rentals & Party Houses
5.  Community Meetings Notice
6.  West LAPD Blood Drive
7.  Metro Construction Update
8.  Fire Station 71 Update
9.  Upcoming Community Events
10.  HWPOA Contact Information
1.  LAPD CRIME REPORT

BURGLARY FROM VEHICLE
Incident #: 180805649
HILGARD & WEYBURN  |  2/6/2018 @ 6:00 PM
FOLLOW HOME CRIMES
There are a few tips to keep in mind when you're driving home.  If you suspect that you're being followed, go straight to your police station at 1663 Butler Ave. (one block south of Santa Monica Blvd., 4 blocks west of the 405 freeway), or, to another well lit, occupied area, such as a gas station, a busy strip mall or your local fire station.  Periodically change up your routines and routes.  When you're driving, turn around any big, flashy rings on your fingers so that only the bands show as your drive.  Make a few turns on wide, main streets (so you're careful not to get boxed in) to see if you are being followed.  And if you do suspect that you're being followed, be a good witness and get a description of the suspect(s) and their vehicle burned in your mind and get on your cell phone to call 911.  Do not go home to your family!  Go to the LAPD West L.A. Police Station at 1663 Butler Avenue.
2.  CAUTION – "BIRD" ELECTRIC SCOOTERS

HWPOA has received several reports of people using Bird electric scooters in an unsafe manner in the area.  We received reports of young children riding these scooters on the sidewalk, without wearing helmets and speeding past pedestrians, putting the pedestrians and themselves at risk.  These incidents have occurred on Dalehurst and at Holmby Park.
Bird scooters are only to be used by riders that are at least 18 years old.  Please keep our neighborhood safe and obey all rules related to use of these scooters.  Thank you.
3.  GARBAGE COLLECTION – NO CHANGE FOR PRESIDENTS DAY

On Monday, February 19, all City of Los Angeles offices will be closed in observance of the President's Day holiday. However, our drivers WILL be working Monday to collect bins and our 24-hour Customer Care Center will be available to assist you at 1-800-773-2489.
Please put out bins next week as you normally would. We wish you a wonderful extended weekend!
LA Sanitation
www.lacitysan.org/holidayschedule
4.  SHORT-TERM RENTALS & PARTY HOUSES

From Councilmember Paul Koretz:
Short-term rentals remain a hot issue in Council District 5 and in various communities throughout the city.  As the debate has continued to evolve, the Councilmember has been focusing on how best to tighten up ways to verify that only primary residences are being used for short-term rental and that only homes in which hosts live in for the majority of any given year would be eligible. He also supports imposing a set of "etiquette guidelines" on hosts and guests and implementing a "three strikes and you're out" enforcement regime.
The City Council's Planning and Land Use Management (PLUM) Committee now appears to be on track to vote on a draft ordinance in March which would then go to the full Council.  On February 6th they asked City Planning to make additional revisions regarding a cap on the number of days a host can conduct short-term rentals and a method for hosts to seek relief from the cap under limited circumstances. It remains to be seen what that cap will be – competing recommendations would set it anywhere from 60 days to 180 days – and what the process would be for allowing a host to exceed it.
Placing a Lid on Party Houses
At its February 6th meeting, the City Council Planning and Land Use Management (PLUM) Committee approved a draft ordinance providing a tight set of rules and regulations for so-called "party houses."
These regulations will provide party hosts with clear guidelines for what is allowed and what isn't and give the City's enforcement agencies, including LAPD, the tools they need to protect neighborhoods from the disruption sometimes caused by raucous parties. And, working in conjunction with the forthcoming Home Sharing Ordinance, which should stop the practice of vacant homes being rented out solely for the purposes of parties, the City hopes to finally get a handle on one of the biggest neighborhood nuisances of recent years.
The Party House Ordinance focuses on "loud or unruly conduct" and "loud or unruly gatherings." Issues that can draw enforcement include loud noise, blocking a street or sidewalk, public intoxication, serving alcohol to minors, possession or consumption of alcohol by minors, fighting, alcohol sales without a license, vandalism, litter, public urination or defecation and trespassing. The ordinance imposes stiff fines on the property owner for violations, and party-going violators can also be cited and prosecuted.
5.  COMMUNITY MEETINGS NOTICE

New Police Chief Search – Community Meetings
The Los Angeles Board of Police Commissioners will hold community meetings to get input on the selection of the next police chief.  Los Angeles Police Department Chief Charlie Beck said last month that he will retire June 27, a year and a half before his term ends. He has led the department since 2009.
Commission members said they consider the suggestions and concerns of the community when making selections and assessing the qualifications of the candidates being considered.
The West LA meeting will take place on Saturday, Feb. 24,  at 10 a.m., West LA Municipal Building Hearing Room, 1645 Corinth Ave., West LA.
For additional information including the times and locations of other meetings, download the flyer at: http://bit.ly/2BrGsPn
Westside Mobility Plan
The Westside Mobility Plan Study includes updates to the Coastal Transportation Corridor Specific Plan (CTCSP) and West Los Angeles Transportation Improvement and Mitigation Specific Plan (WLA TIMP).
The updates to the two Specific Plans are scheduled to be heard at the City Planning Commission after 8:30am on Thursday, March 8, 2018. The meeting will be held at:
Los Angeles City Hall
200 N. Spring St. Room 340
Los Angeles, CA 90012
(Public entrance is on Main St.)
Additional information can be found on the Westside Mobility Plan website
6.  WEST LAPD BLOOD DRIVE

The West Los Angeles Community Police Station will be hosting a blood drive in front of the police station on Tuesday, February 20th, 2018, between 8:00 am and 8:00 pm.  Interested community members who wish to donate may make an appointment by visiting www.Redcrossblood.org and enter sponsor code BADGESoCal or call 310-444-0743.
The West Los Angeles Area Community Police Station is located at 1663 Butler Avenue, Los Angeles Ca. 90025.  Please refer to attached bulletin for more details and share with your neighbors and community.   Give Life.  Give Blood!

7.  METRO CONSTRUCTION UPDATE

Potholing on Midvale and Gayley Ave,
from Lindbrook Dr. to Ashton Ave.
Metro contractors will be performing field work for Section 3 of the Purple Line Extension to prepare for advanced utility relocation from Monday, February 26 through Monday, April 30. This work will include underground pothole/trench investigation to verify AT&T lines.  Click here for additional Information
Upcoming Community Meetings
Section 3: Pre-Construction Community Meeting
March 22, 2018
6:30pm – 8pm
Westwood Methodist Church
8.  FIRE STATION 71 UPDATE

Earlier this month, our Fire Station 71 responded to a large house fire in Bel Air.  Though the home was not in our neighborhood, we wanted to give you an update, as Fire Station 71 services Holmby Westwood.
"E-71 was "second in" company on the Bellagio Rd. fire. They were assigned to "Back Up Fire Attack" and worked on the second floor trying to access the attic. The second floor started filling with heavy smoke until they could not see more than 1 or 2 feet. They had difficulty finding the stairs to the first floor as they were beginning to get low on air.
Luckily, they found the stairs and were able to exit the second floor as the heat was building causing some concern to get out of the structure. All of 71's crew came out safely.
Unfortunately, 2 firefighters were hurt and transported to the hospital. One of the firefighters was assigned to shut down the electrical panel and while he was there it flashed and burned his hands and face. It was mostly 2nd degree and small 3rd burns. He was transported to UCLA and it doesn't seem to be too serious.
9.  UPCOMING COMMUNITY EVENTS

Lawn Bowling Open House – Saturday, February 24 at 10:30 AM at Holmby Park.  Last October, the Holmby Park law bowling club celebrated its 90th Anniversary in this beautiful park. As part of the continuation of this remarkable success, all HWPOA members are cordially invited for an Open House on Feb. 24. Each participant will be offered snacks, drinks and special vouchers for four free, one hour lessons. These vouchers could be used on any Tuesday, Thursday or Saturdays. This is a healthy, fun activity for all ages.
For more information, please visit:
www.losangeleslawnbowling.com
L.A. Camp Fair – Sunday, March 11, from noon to 3pm at the Sunset Canyon Recreation Area on the campus of UCLA.  Families who are looking for the ideal summer camp for their kids this year won't want to miss this free event. Over 60 camps and programs will be represented at the L.A. Camp Fair, where attendees can meet camp counselors, directors, and staff from day camps to sleepaway camps and all kinds of camps in between, and learn about their programs. There will be games, prizes, and activities for the kids, as well as raffles and drawings for free camp sessions from participating camps.
The event is absolutely FREE, but tickets are required and available at:  Camp Fair – Free Tickets
More info at:
UCLA Camp Fair
10.  HWPOA CONTACT INFORMATION
HOLMBY WESTWOOD PROPERTY OWNERS ASSOCIATION, INC.
P.O. Box 49180
Los Angeles, CA 90049
310-470-1785
Email: hwpoa@aol.com
Web site: www.holmbywestwoodpoa.org
Pay Membership Dues: https://squareup.com/store/hwpoa

You Are Invited . . .
To attend our monthly Board Meetings*
NEXT MEETING – MARCH 13

To let us know your concerns about our community and your ideas about how we might work to improve it
To become involved in our Association.
*Board Meetings are usually held the second Tuesday of each month at 8:00 pm at Belmont Village (10475 Wilshire Blvd.).  Please confirm prior to attending.