HOLMBY NEWS



November 17, 2017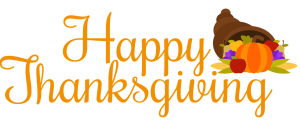 From the Holmby Westwood Property Owners Association, serving the Holmby Westwood community since 1960.
1.  LAPD Crime Report
2.  Small Children Walking Big Dogs
3.  Security Update and SSA Meeting
4.  Package Theft Prevention
5.  Emergency Information – Be Prepared
6.  Youth Advisory Council – Apply Now
7.  Citywide Survey – Economic Development
8.  Hotel Review – Plaza La Reina
9.  West L.A. Little League – Register Now
10.  Free Bulky Item Drop Off
11.  Metro Purple Line Extension – Community Meeting
12.  HWPOA Contact Information
1.  LAPD CRIME REPORT

THEFT-GRAND (plain theft-grand) $950.01 & over
Incident #: 170818390
900 BLOCK HILGARD AV  |  11/7/2017 @ 4:00 PM
THEFT-GRAND (plain theft-grand) $950.01 & over
Incident #: 170818273
10800 BLOCK LINDBROOK DR  |  11/4/2017 @ 2:00 PM
You may access crime mapping at www.crimemapping.com to review recent crimes in your area. Sign up to receive alerts when crime is reported in your neighborhood.
E-Policing: http://www.lapdonline.org/e_policing
EMERGENCY: 911
NON-EMERGENCY: 1-877-275-5273
All other City Services: 311
Christopher Ragsdale, Senior Lead Officer
West Los Angeles Community Police Station
Office: 310-444-0741
Email: 26690@lapd.lacity.org
Website: www.lapdonline.org
2.  SMALL CHILDREN WALKING BIG DOGS

A resident recently reported a concern regarding big dogs and small children.  It was reported that while the resident was walking their dog, they came across a young child walking a very large dog (probably a Rottweiler) that outweighed the child.  The child was having difficulty controlling the dog and the resident was concerned that the dog could get loose and approach her and her dog.
Please be sure that anyone who walks your dog is capable of controlling the dog should your dog become excited, aggressive or hyper.  Thank you.
3.  SECURITY UPDATE AND SSA MEETING

In case you haven't been following Crime Mapping updates (go to CrimeMapping.com to receive notices by e-mail), you may not be aware of the crime activity in Holmby Westwood and adjacent neighborhoods (19 crimes reported recently throughout the Westwood area and Westwood Village). Besides regularly occurring car break-ins, both north and south of Wilshire, there have been five residential burglaries early in the morning and in the evening when residents have been at home. This is a change from the typical late morning/early afternoon burglaries. A recent LA Times article reported that the LAPD was accused by one of its own officers of under reporting crime on the Westside in order not to alarm residents. The LAPD has not responded.
The safety of our residents is of prime concern, not just their material possessions, but also their physical safety should they confront a burglar who realizes residents will be able to identify him or her. The LAPD feels many burglaries on the Westside are committed by gang members as an initiation ritual.
On Thursday, December 7th, SSA Security will hold a security meeting for our community at Belmont Village, 10475 Wilshire Blvd. at 7:00 PM. SSA only hires off-duty and retired LAPD policemen who are able to make arrests and coordinate with local LAPD. They are not afraid to confront burglars at your home, and their response time average is under 5 minutes. SSA has dramatically reduced crime in Pacific Palisades.
If you are concerned about crime in Holmby Westwood, and want to know all your options, plan to attend this meeting. If you are unable to attend, you can call SSA for information: 818-773-5600.
Please note, HWPOA is not associated with SSA Security in any way and does not endorse or recommend any security company.
4.  PACKAGE THEFT PREVENTION
What comes after Black Friday and Cyber Monday? "Package Theft Wednesday", the biggest day of the year for package thieves.
It is never safe to leave packages by your front door.  Please have packages delivered with "signature required" or have them delivered to another location (such as a business office) where it can be handed to a person directly.
5.  EMERGENCY INFORMATION – BE PREPARED

Regarding medical emergencies:
Do you know which pharmacy you can go to in the middle of the night?  Would you know where to go if a family member broke an arm?
Plan Ahead
It is important that everyone find a pharmacy that is open 24/7 near you BEFORE an emergency arises. Just as important, please find an Urgent Care that is near you, that your insurance provides for, and the hours it is open. Many Urgent Care places are not open 24/7.
6.  YOUTH ADVISORY COUNCIL – APPLY NOW

Dear Students, Educators, and Community Leaders,
I am pleased to announce the formation of a Youth Advisory Council. The purpose of this council is to engage high school students within the 33rd Congressional District, to discuss legislation or current events that impact their community as well as inspire civic-minded young adults. All students in grades 9-12 who reside or attend school in CA-33 are eligible to attend.
Click here to download the YAC application
The application deadline is December 15, 2017.
Best,
Ashley Fumiko Dominguez
Special Projects & Events Supervisor
Congressman Ted W. Lieu / CA33
323-651-1040
7.  CITYWIDE SURVEY – ECONOMIC DEVELOPMENT

Citywide Economic Development Stakeholder Survey
The City of Los Angeles Economic and Workforce Development Department has been tasked with developing a Citywide Economic Development Strategy and Five-year Implementation Plan. Your feedback will help us identify the importance of various business, workforce, and community issues, as well as actions that the City's economic development strategy should prioritize. This survey is critical to ensuring that the Strategy represents a robust and equitable Los Angeles economy in the years ahead. Take the survey at LAEconomicDevelopmentSurvey.com.
8.  HOTEL REVIEW – PLAZA LA REINA

Plaza la Reina is located in the heart of Westwood Village.  To see a recent review, please CLICK HERE.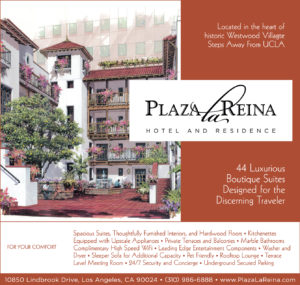 9.  WEST L.A. LITTLE LEAGUE – REGISTER NOW

Spring 2018 Little League Baseball and Softball Season!
West LA Little League is committed to being the best place to play youth baseball and girls softball in Los Angeles.
Register in November to receive a $30 early bird discount!
Our Girls Softball program will be bringing back its Juniors division for ages 13 and 14, and will have free clinics with professional instruction throughout the season.
We will be offering two T-Ball and Coach Pitch sessions. Sign up for either, or both!
For more information, click here:
WLALL Registration Flyer 2018
Sign up NOW at www.WLALL.org
10.  FREE BULKY ITEM DROP OFF

It's time for fall cleaning! Do you have bulky items to get rid of? We have options for you!  You can bring your items to one of five locations around the City, including:
Free Bulky Item Drop Off
Saturday, November 18th
West L.A. District Yard
2027 Stoner Ave.
Los Angeles, 90025
For more information about this event, please click here:
Bulky Item Drop-Off
11.  METRO PURPLE LINE EXTENSION – COMMUNITY MEETING

As utility work on the Wilshire/Westwood station is anticipated to begin in January, Metro has scheduled a community meeting to share this information, along with other details about Section 3 of the Purple Line Extension.  The meeting is being held on November 28 at Belmont Village Senior Living, 10475 Wilshire Boulevard, from 6:30-8:00.
For more information about this meeting, please click here:
Purple Line Community Meeting
12.  HWPOA CONTACT INFORMATION
HOLMBY WESTWOOD PROPERTY OWNERS ASSOCIATION, INC.
P.O. Box 49180
Los Angeles, CA 90049
310-470-1785
Email: hwpoa@aol.com
Web site: www.holmbywestwoodpoa.org
Pay Membership Dues: https://squareup.com/store/hwpoa

You Are Invited . . .
To attend our monthly Board Meetings*
To let us know your concerns about our community and your ideas about how we might work to improve it
To become involved in our Association.
*Board Meetings are usually held the second Tuesday of each month at 8:00 pm at Belmont Village (10475 Wilshire Blvd.).  Please confirm prior to attending.