HOLMBY NEWS



November 23, 2016
From the Holmby Westwood Property Owners Association, serving the Holmby Westwood community since 1960.
1.  Keep Your Home Safe While You Are Away
2.  Westwood Area Robbery Alert
3.  Relaxed Parking on Thanksgiving
4.  Happy Thanksgiving from HWPOA
5.  HWPOA Contact Information
1.  KEEP YOUR HOME SAFE WHILE YOU ARE AWAY

If you are going away this holiday weekend, please remember to follow these suggestions to keep your home safe:
Alert your alarm company and neighbors
Have someone pick up the newspaper and mail
Don't leave your porch light on all day
Don't pack the car in clear view of others
Enjoy your travels!
2.  WESTWOOD AREA ROBBERY ALERT

Between 11/17/16 and 11/22/16, two Street Robberies and one Business Robbery occurred in the Westwood and North Village neighborhoods. In the Street Robberies, the suspects targeted pedestrians walking to or from their parked vehicles on the sidewalk. The suspects approach the victims on foot from behind while simulating a weapon demanding the victim's property.
The below crimes are being investigated by the West Los Angeles Area Robbery Detectives.
11/22/16, 1:00 PM 10900 block Roebling Drive. Street Robbery-Wallet.
11/18/16, 7:45 PM 10600 block Wilkins Ave. Street Robbery-Money, Watch.
11/17/16, 7:20 PM 1100 block Westwood Blvd. Business Robbery-Purses.
Property crimes and Robberies tend to increase during the holiday season. The Los Angeles Police Department recommends the following prevention tips:
Stay alert and always remain aware of your surroundings.
Whenever possible, avoid carrying excess cash or valuables, leave expensive jewelry and electronics secured at home.
Avoid walking alone at night and keep to well lighted, populated areas.
Do not leave or store purchases, gifts, or packages inside an unattended vehicle while continuing to shop or running additional errands.
While driving to your destination, check the rear view mirror to ensure that you are not being followed. If you believe you are being followed, make additional turns and drive to a well lit populated area, Police, or Fire station. You may call 911 from your cellular phone while driving.
No property is worth fighting over, remain calm, hand over property, and obtain as many details as possible. Call 911 as soon as possible.
To receive updated crime reports, sign up to receive alerts at www.crimemapping.com.
PLEASE CONTACT WEST LOS ANGELES ROBBERY DETECTIVES AT 310-444-1520 OR www.lacrimestoppers.org IF YOU HAVE ANY LEADS OR INFORMATION ON THESE CRIMES.
EMERGENCY: 911
NON-EMERGENCY: 1-877-275-5273
All other City Services: 311
Christopher Ragsdale, Senior Lead Officer
West Los Angeles Community Police Station
Office: 310-444-0741
Email: 26690@lapd.lacity.org
Website: www.lapdonline.org
3.  RELAXED PARKING ON THANKSGIVING

According to our City Council office, on Thanksgiving Day, parking restrictions have been lifted on streets with permit parking.  Parking restrictions will still be enforced in red zones, blue (handicapped) zones and areas with signs indicating that parking is "Holiday Enforced".
4.  HAPPY THANKSGIVING FROM HWPOA

The HWPOA Board of Directors would like to thank you for your membership and wish everyone a Happy Thanksgiving!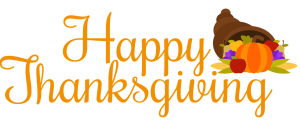 5.  HWPOA CONTACT INFORMATION
HOLMBY WESTWOOD PROPERTY OWNERS ASSOCIATION, INC.
P.O. Box 49180
Los Angeles, CA 90049
310-470-1785
Email: hwpoa@aol.com
Web site: www.holmbywestwoodpoa.org