HOLMBY NEWS



April 29, 2016
From the Holmby Westwood Property Owners Association, serving the Holmby Westwood community since 1960.
1.  HWPOA Annual Meeting  – May 10
2.  Package Delivery Safety
3.  UCLA Marching Band Rehearsal Notice
4.  Westwood Library Events
5.  Upcoming Community Events
6.  HWPOA Communication and Ad Policy
7.  Resident Ads
8.  HWPOA Contact Information
1.  HWPOA ANNUAL MEETING – MAY 10

You are invited to join us for the
Holmby Westwood Property Owners Association
Annual Membership Meeting
Tuesday, May 10, 2016
7:15 PM
Belmont Village – Town Hall
10475 Wilshire Blvd.
(at Warner Ave.)
Free parking is available in the garage below the building.  Street parking on Lindbrook and Warner available after 6:00 PM.
AGENDA INCLUDES:
Guest Speaker – Mary Pickhardt, Architect
As a 30 year resident of the Hancock Park area, Mary was a part of the neighborhood team that established the Windsor Square HPOZ over 10 years ago.  Mary will discuss the successes and challenges of implementing the Windsor Square Preservation Plan and enforcing the HPOZ ordinance.
Guest Speaker – Roy Meals, Homeowner
Roy will discuss the issue of Helicopter Noise over Holmby Westwood as well as solutions to abate the problem.
Report from L.A. City Council District 5
State of the Association
Election of HWPOA Board of Directors, 2016-17
Proposed Slate
Polly Bamberger, Jamie Berger, Sandy Bernstein
Sandy Brown, Chip Chasalow, David Chasin
Carole Cohen, Valerie Cohen, Jim De Meules
Jackie Freedman, Phil Gabriel, Jane Gavens
Harry Green, Dick Greenblatt, Vedad Hasanovic
David Jacobs, Judy Karz, Richard Keagy
Stephen Kolodny, Ken Korman, Susan Meals
Julianne O'Connor, Kathleen Quisenberry
Ilana Reiss, Susan Reuben, Mark Rogo
Dennis Rosenblatt, Caron Schwartz, Marilyn Stern
Shirley Talbot, Gail Title, Ellen Turner
Paul Verdon, Helene Wayne, Patty Wilson
Jeffrey Wolman, Ramin Younessi
We hope to see you there!
2.  PACKAGE DELIVERY SAFETY

A resident recently reported that a package went missing from her front porch.  It was later discovered to have been taken by the postal service, who thought it was an outgoing package.  However, this should serve as a reminder that it is never safe to leave packages by your front door.  Please have packages delivered with "signature required" or have them delivered to another location (such as a business office) where it can be handed to a person directly.
3.  UCLA MARCHING BAND REHEARSAL NOTICE

A group of about 45 UCLA Bruin Marching Band members is preparing for a performance in Taipei, Taiwan at the end of May. In preparation for this, rehearsal will take place at the Intramural Field on May 1st, 15th and 22nd, from 7:00 p.m. to 9:00 p.m.
For the most part, instruments will only be played until about 8:00 p.m. and we do not anticipate any impact to the surrounding community. As always, you are welcome to come by and watch the Marching Band rehearsal.
Should you have any questions, please call (310) 794-6837.
Sincerely,
Marco Perez
Assistant Director
Community & Local Government Relations
4.  WESTWOOD LIBRARY EVENTS

The Westwood Branch Library has a full schedule of events planned for the month of May, including activities for adults, seniors, teens, kids and pre-school.  For a complete list of events and activites, please click here.
5.  UPCOMING COMMUNITY EVENTS

2nd Annual A Cappella Jam featuring UCLA's Top Singing Groups – Saturday, May 7 at 7pm at Emerson Community Charter, 1650 Selby Avenue.  This spectacular "Pitch Perfect"-style concert by UCLA's most entertaining musical groups is not to be missed.  Fun for the whole family.  Come early for dinner being offered by fabulous food trucks starting at 5pm.  Takes place in Emerson's auditorium.
For tickets, please click here: https://a-cappella-jam.eventbrite.com/
Brentwood Westwood Symphony Orchestra – Sunday, May 15, 2016 at 3:00 PM at University Synagogue (11960 Sunset Blvd.).  We will be honoring our conductor Maestro Alvin Mills on his final concert, where he will officially pass the baton on to Director-Conductor Diego Miralles.  Special solo guest John Walz will also join us performing the ever popular Saint Saens Cello Concerto along with guest performers David Shostac, Flautist and Bonnie Bowden, Soprano singing "O Mio Babbino Caro".
For more information, please click here.
6.  HWPOA COMMUNICATION AND AD POLICY
Please direct all comments, questions or issues regarding the Holmby News to hwpoa@aol.com.
Ads for plumbers, housekeepers, garage sales, etc. will be posted in the weekly News. Emergency situations such as coyote sightings, lost and found pets, traffic alerts and similar situations will continue to be published during the week as received.
When placing an ad, please send to hwpoa@aol.com for the Holmby News moderator to review.  Responses to ads should be directed to the ad placer, not to HWPOA.
7.  RESIDENT ADS
LOST PET – YELLOW PARROT
MISSING pure yellow parrot (6-inch budgie) named Sunshine. She responds to the wolf whistle and will hop onto pointer finger and shoulder (hates being grabbed). Last spotted 4/13 near Warner Avenue Elementary.
If seen, please call, text, or e-mail Sarai at (310) 402-4585, (310) 699-5383, rodbsa90@ucla.edu .  Reward is offered for her safe return. Please help us get Sunshine home.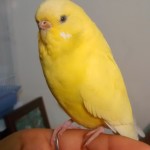 ——————————————————————
HELP WANTED: PART-TIME SALES

If you are interested in a part-time sales position, please contact Marie at (310) 600-4726.  Thank you.
——————————————————————
HOUSEKEEPER AVAILABLE
Our housekeeper of 15 years has two days available for additional work.  Her name is Maria Estevez, and she speaks English, drives, and will do anything you ask of her.  If interested, please contact her at 310-625-9254.
If you would like a reference from me, please feel free to call me at 310-274-4721.
Denise Frankfort
 .
8.  HWPOA CONTACT INFORMATION
HOLMBY WESTWOOD PROPERTY OWNERS ASSOCIATION, INC.
P.O. Box 49180
Los Angeles, CA 90049
310-470-1785
Email: hwpoa@aol.com
Web site: www.holmbywestwoodpoa.org