HOLMBY NEWS



August 28, 2014
From the Holmby Westwood Property Owners Association, serving the Holmby Westwood community since 1960.
1.  Federal Building Post Office  – New Hours
2.  CAP UCLA Cocktail Party
3.  Gas Pipes on Sepulveda – Lane Closures
4.  Egg Throwing Incident
5.  Coyote Attack
6.  HWPOA Communication and Ad Policy
7.  Resident Ads
8.  HWPOA Contact Information
1.  FEDERAL BUILDING POST OFFICE – NEW HOURS
If you haven't been to the post office at the Federal Building lately, then you wouldn't know the hours have changed. According to a posted notice in the window, the hours are now 10:00 am – 5:00 pm. We've checked the USPS website for this location and they have not updated it to reflect the new hours.
2.  CAP UCLA COCKTAIL PARTY
YOU ARE INVITED TO A
COCKTAIL PARTY AT SKYLIGHT GARDENS!
HWPOA board members , Valerie Cohen and Patty Wilson, invite residents to cocktails at Skylight Gardens Restaurant in Westwood Village to learn about the exciting upcoming 2014-2015 season at Center for the Art of Performance at UCLA!
Please join us for drinks and appetizers hosted by Skylight Gardens from 5:30 -7:30 p.m. on Tuesday 9/9 and meet the executive director of Center for the Art of Performance at UCLA who will share highlights of the upcoming season. We are thrilled to meet you and tell you more about this wonderful cultural resource which showcases world class performances in music, dance, theater and more, and is practically in our backyards! See cap.ucla.edu
Space is limited so please RSVP asap to arbarrera@arts.ucla.edu or 310 206 6431
Hosted valet parking will be available.
Click here for more information:
CAP UCLA Event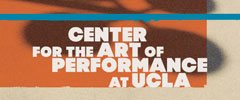 3.  GAS PIPES ON SEPULVEDA – LANE CLOSURES
SoCalGas will be doing work on the Westside of Los Angeles.
As part of their Pipeline Safety Enhancement Plan, they will be replacing pipe on Sepulveda Boulevard starting just south of Wilshire Boulevard and ending just north of Pico Boulevard. The work is expected to take three to four months to complete, although weather and other factors affecting safe working conditions could change the schedule.
There will be contractors' trucks and heavy equipment in the area, temporary lane closures and the odor of natural gas may be present. As the work moves along Sepulveda Blvd., the center left-turn lane and one lane of northbound Sepulveda Blvd., will be closed for the length of the active work. Lane closures on Sepulveda Boulevard., will take place during the following times:
Mon – Fri 9 a.m. to 3:30 p.m. and 7 p.m. to 5:30 a.m. the next day
Saturday 5:30 a.m. to 4:30 a.m. on Sunday
 Sunday No lane closures after 4:30 a.m.
There will be no lane closures during peak travel times, and there will be no lane closures on Wilshire, Santa Monica., Olympic or Pico boulevards. On-site signage will provide additional traffic details.
4.  EGG THROWING INCIDENT
A resident on the 400 block of Loring reported that earlier this week, around 1:30 in the morning, an egg was thrown at their house.  Please be on the lookout for any suspicious activity and report any incidents to HWPOA and/or the police.
5.  COYOTE ATTACK
A resident on the 600 block of Woodruff recently found a dead cat on their front lawn.  They called animal control, who determined that it was likely the result of a coyote attack.  Please keep your animals safe and take appropriate precautions.
6.  HWPOA COMMUNICATION AND AD POLICY
Please direct all comments, questions or issues regarding the Holmby News to hwpoa@aol.com
Ads for plumbers, housekeepers, garage sales, etc. will be posted in the weekly News. Emergency situations such as coyote sightings, lost and found pets, traffic alerts and similar situations will continue to be published during the week as received.
When placing an ad, please send to hwpoa@aol.com for the Holmby News moderator to review.  Responses to ads should be directed to the ad placer, not to HWPOA.
7.  RESIDENT ADS
CAREGIVER AVAILABLE
If any one needs help caring for a husband, father, uncle,or grandfather, I have an experienced caregiver that has worked for our family for several years. He is trustworthy, honest, kind, and capable. He is looking for a position working Monday through Friday or even Monday through Saturday, depending on where the position is located and what the job entails. He has excellent local references.
Please call me directly at 310-275-7326 to inquire about him. There is an answer machine on this number. Many thanks, Joy Monkarsh
——————————————————————
CABI CLOTHING SHOW
I am having a CABI clothing show at my home on Holmby Avenue on Wednesday, September 3rd at 6pm.
If you are interested (you can check out the clothes at www.cabionline.com), please email me and I will put you on the list.
Ruth Zommick
rhzommick@aol.com
——————————————————————
CAREGIVER AVAILABLE
Outstanding caregiver available… RN from Philipines, raised in LA. Excellent references…one from the attending physician. Was with us for 9 months. Intelligent, strong, caring.
Michael Goda 510-3036694
Selma Kamon 310 4759707 (home owner)
——————————————————————
HOUSEKEEPER NEEDED
Full or Part Time Housekeeper Needed:
Must be honest and reliable.
Needs to speak English
Traditional housekeeping duties
(no child care, no pets, no elder care)
Olivia Weisberg
(310) 625-8374
——————————————————————
HVAC RECOMMENDATION
I have had a wonderful experience with WESTSIDE HEATING AND AIR CONDITIONING INC.
2621 Pico Blvd., Santa Monica CA 90405
310 453 2880
They are efficient, fair, and have a remarkable work crew.  Highly recommended.
ellie95@aol.com
8.  HWPOA CONTACT INFORMATION
HOLMBY WESTWOOD PROPERTY OWNERS ASSOCIATION, INC. 
914 Westwood Blvd. Suite 573 
Los Angeles, CA 90024
310-470-1785 
Email: hwpoa@aol.com
Web site: www.holmbywestwoodpoa.org